Yoga Central NH
CLICK TO CALL
603-726-1013
Leave me a message or ask a question.
All fields are required.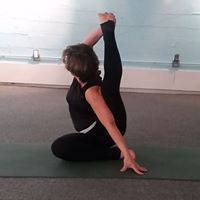 Donna teaches a gentle to moderate style of flow yoga focusing on connecting movement with breath. "Since I started yoga in mid-life, I have an acute sense of what it means to come to my mat from wherever I am at the moment and I tell whoever I can that it's never too late to start."

It is my mission to serve the central New Hampshire area by sharing the practice of yoga and meditation with the community through classes taught with respect for practitioners of all levels. Students are given the space they need to experience the poses and the process of a yoga practice for themselves.

Donna is based in Bristol NH, near Newfound, Winni and Squam Lakes. A great place to practice Yoga in NH.
603-726-1013

Donna Sullivan, E-RYT 200, RYT-500• All rights reserved. © 2010 - 2019